Malala Fund and its partners in Nigeria have called on the incoming federal and state governments in the country to prioritise gender transformative education.
Development Diaries reports that the international nonprofit and education civil society stakeholders in Nigeria made the call at the National Moment on Basic and Secondary Education in Abuja.
The organisations noted that Nigeria has been slow to recognise and address the gendered barriers to education fully.
According to them, this problem has been compounded by a poor understanding of how to make education gender transformative.
Disturbing data 
The United Nations Education, Scientific and Cultural Organisation (UNESCO) Institute of Statistics (UIS) reported in 2022 that Nigeria had about 20 million out-of-school children.
Nigeria, in 2015, signed a commitment to achieve Goal-4 of the United Nations Sustainable Development Goals (SDGs) to 'ensure inclusive and equitable quality education and promote lifelong learning opportunities for all' by 2030.
However, current realities, as they relate to low funding for basic education in the country, suggest that Nigeria is unlikely to achieve that goal.
Nigeria is among the top three countries – alongside India and Pakistan – with the most children and youth excluded from education, and the vast majority of these children are girls.
The government has committed to reducing the number of out-of-school children in the country by at least 70 percent by 2030. Achieving this would require removing critical barriers to accessing and completing education, such as the cost of education.
'You have an opportunity to transform Nigeria's education'
Speaking via a virtual address, Co-Founder of Malala Fund, Malala Yousafzai, highlighted the three major 'asks' of the CSOs for the incoming administration.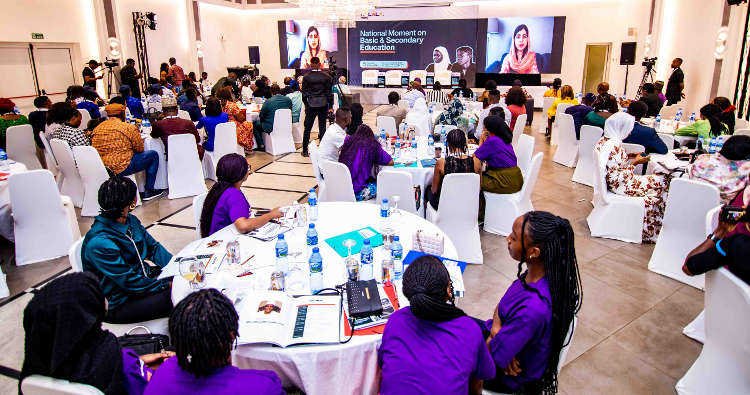 'First, make secondary education free by amending the legislation to make sure that secondary education becomes mandatory and adopt a progressive gradual approach to its implementation', the Nobel Prize winner said.
'Second, fund more and fund better. Efforts should be made towards increasing education funding to show Nigeria's commitment to spend four percent of GDP for education in 2025.
'And lastly, make schools safe for all children, making sure that Nigerian children have access to safe learning environment without any form of conflict and other crisis'.
The Malala Fund Programme Director for Nigeria, Fatima Askira, in her remarks, noted that insecurity, socio-economic barriers and the Covid-19 pandemic are additional barriers that hinder girls' access to education and retention in school up to senior secondary level.
'For us, these are the few concerns that form the point of action of our work in the country for the next five years; we want to make sure we are giving special attention to the policies around this, and influencing policies we can influence and influencing the implementations that we can influence', she said.
Gender responsive education
Also speaking at the event, former First Lady of Kwara State and founder of Wellbeing Foundation Africa (WBFA), Toyin Saraki, called for gender-responsive education planning in Nigeria.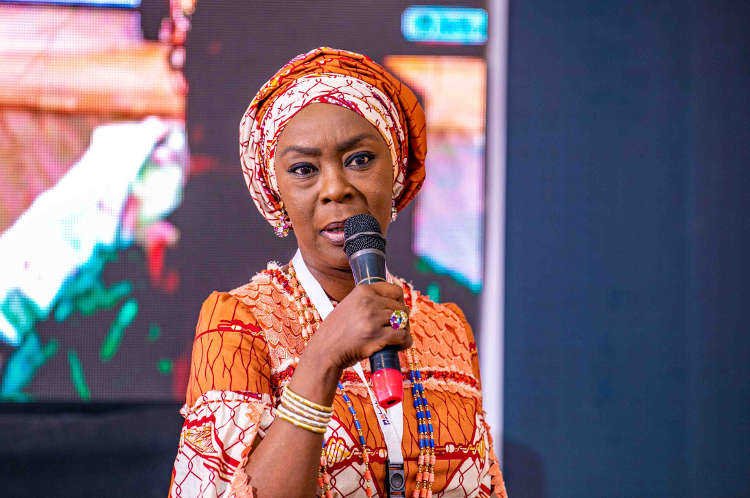 'As we launch the civil society education manifesto today, I believe it will be the catalyst for Nigeria to fully recognise the barriers to education which have been compounded by poor understanding of how to make education gender transformative for our nation', she said.
'Through making gender responsive education sector planning and budgeting a priority from innovation to implementation, I truly pray that we would witness a shift in how education is perceived and how education is accessed'.
'We need to lead better'
Highlighting further the three 'asks' of the CSOs, the Executive Director of YouthHub Africa and Malala Fund Education Champion, Rotimi Olawale, called on the Nigerian government to meet up with the country's position on the continent.
'Nigeria is the giant of Africa, we need to lead better, we need to match our words with action', he said.
'What we have seen is that funding is not well utilised, so we want to see better value for money, at various levels, at the federal level and state level, gender responsiveness in the budgeting process, we want to see citizens' participation in the budgeting process and we want government to increase their budgeting and financing'.
In 2019, the Universal Basic Education Commission (UBEC) ranked Kwara State the lowest among states on the UBEC Matching Grant Disbursement Performance chart because the state assessed only 53 percent of its fund.
A review of the UBEC portal shows that between 2005 and 2021, 32 states did not access over N48 billion in UBEC funds available for improving basic education across all states.
It is evident that states are failing in the area of assessing the funding that is crucial to basic education outcomes in their various states, but the federal government has also failed to dedicate at least 15 percent of its total annual budget to education, based on UNESCO's recommendation.
'Guarantee the future of every girl child'
For the Executive Director of Invictus Africa and another Malala Fund Education Champion, Bukky Shonibare, she urged state governments to step up efforts in the area of funding.
'For state governors, increase allocation to education in your state to at least 20 to 22.5 percent. You are doing that not just as a responsibility that you have but to guarantee the future of every girl child to have access to free, quality and safe education in Nigeria', she said.
Greater collaboration for education
For his part, the Permanent Secretary, Ministry of Education, Andrew David Adejoh, called for greater collaboration between civil society and government to achieve better results.
'We are going to talk more together, work with ourselves more together, and build a good level of trust between all parties', Adejoh, who also joined the event virtually, said.
'Secondly, we need to start restrategising in terms of funding education because education has been too dependent on the public sector and the public sector too needs to put its mouth where its money is in terms of making sure resources are available for specific activities'.
Development Diaries joins the CSOs in calling for more action from the incoming government in the areas of funding for education, making schools safe for students and implementing 12 years of free, safe and quality education for all Nigerian children.